Reviews
Canaan Valley BBQ
At Canaan Valley BBQ, we love hearing from our customers! We're proud to share a few of the reviews we've received from our many satisfied guests. Read what they had to say about the quality of our food and the atmosphere of Canaan Valley BBQ – and come in and taste our delicious Southern-style barbecue for yourself. We hope to see you soon!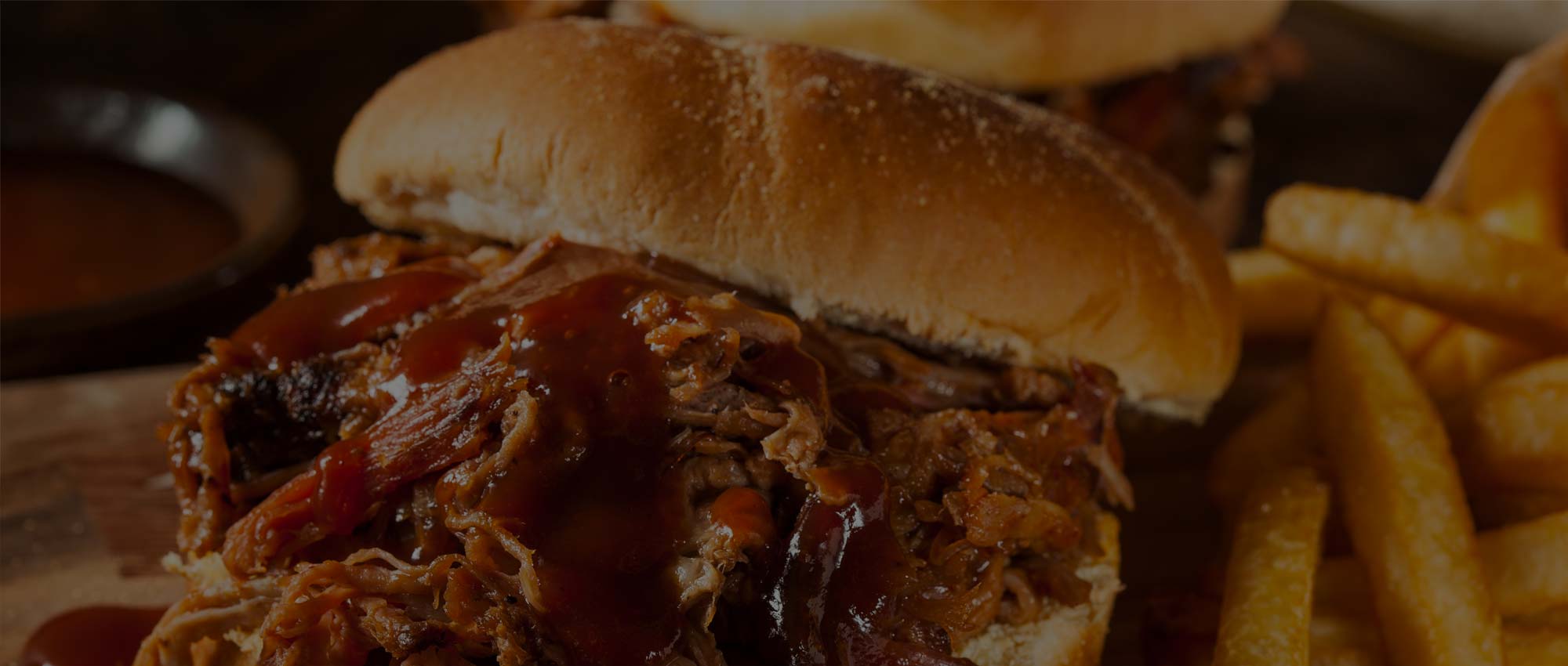 No BBQ Sauce Needed!

"The smoked half chicken and also the wings are superb. Great smoky flavor. BBQ sauce is provided but you really don't need it because the chicken itself has such a great flavor. Highly recommend the place."
-Paula F.

"That food was excellent and so was the service. A place you must stop at if you're looking for good BBQ."
-Carla W.

"Great food. Great vibe. Matt always adds an unexpected addition to the menu. Go. Eat. Enjoy!"
-Anne W.

"Canaan Valley BBQ is awesome! The food is great and has a super comfortable setting. I think that is will only get better with time! The staff is friendly and you can see the kitchen and smoker from the counter and see how clean it is. Once the word gets out, I will have to wait in line forever!! The bar area is so nice with a nice selection to include local brews. We can't wait to go back!! Well done . . . another great choice for the valley!!"
-Tom W.

"Service here was top notch and super friendly! I ordered a bunch of things for takeout and she even helped me carry them to the car! Food was delicious! Canaan Valley BBQ will definitely be added to our list of usuals!"
-Craig W.
Excellent Pulled Pork and Fantastic Ribs

"Excellent pulled pork and fantastic ribs! We're still working our way through the menu."
-Robert F.

"We had chicken and brisket. they both were fantastic! We enjoyed great local beers too. I highly recommend their food."
-Kelly M.

"Very good food and wonderful people! Love the atmosphere!!!"
-Melody S.

"We're so happy to have this great restaurant option in the Valley. Our almost 5-year old loves this place just as much as we do. The service is great, the food is tasty and consistent, and the atmosphere is welcoming. We also love that we can get BBQ to go."
-Emily W.
Great Tasty BBQ

"Great tasty BBQ, made on-site."
-Susan H.

"We love Canaan Valley BBQ. It was something the valley really needed. They offer delicious food. My favorite is the wings and fries but everything is great. The staff is very friendly and provides great service."
-Sue M.

"The food and service here is top notch! Treat yourself and come here for the BEST BBQ around! You won't be sorry!"
-Aleiha B.

" The food was great and the service was top notch. Very friendly folks! We will definitely be back."
Marti R.
Delicious! Everything Was Wonderful

"Delicious! My husband, 3 kids, and I were there about 2 weeks ago. We each got something different and tried each other's. Brisket, ribs, and pork BBQ were delicious. Cornbread and brisket were probably my favorite . . . everything was wonderful! Staff, service, cleanliness, and food all 5 star!"
-Kim M.

"Really tasty BBQ, friendly service & relaxing atmosphere."
-Jennifer L.

"We were conservative during our first visit and tried the ribs, pulled pork, fries, and slaw. ALL outstanding so we decided to give it another go today adding the smoked wings, baked beans, and brownies for my husband's birthday. This place simply makes fantastic food! We can't wait for our next outing to Canaan so we can eat more great food. We've always been repeat customers at Sirianni's (which is still amazing) but Canaan Valley BBQ just jumped ahead as our first stop when we return."
-Kimberly G.
Huge Amount of Pulled Pork on Sandwich and Great Sides

"Delicious food!! Huge amount of pulled pork on sandwich and great sides. Food came quick and we were checked on by who I believe was probably owner and another worker. Order your food at counter and help yourself to drinks and utensils and they bring food to you."
-Justine S.

"Great place in the Valley and the new bar is a welcome addition. I'm thinking weekends in the winter will find this spot the place to be for night life. BBQ is top notch and the renovation of the building was very well done."
-Justin H.

"Food is amazing! Service is great and the ambiance is tranquil and chill. This place is a must when in Canaan Valley."
-Sarah W.

"This was my first time at Canaan Valley BBQ. The staff is very polite and nice. The place is very clean and has a great atmosphere. The food is great!"
-William G.
West Virginia Egg Roll Is a Must

"Our 1st visit . . . WOW . . . a hidden gem. Very tasty! West Virginia egg roll is a must."
-Dawn F.

"Delicious, great tasting and quality food! A must visit while in Canaan!"
-Kim M.
Great Tasting Fresh Food and Friendly, Attentive Staff

"Great-tasting, fresh food and friendly, attentive staff. I look forward to visiting again!"
-Sue B.

"My wife and I have driven more than an hour just to eat here. Great food. Today we had the brisket and ribs. Last time it was the pork BBQ. It's all awesome!"
-Dave L.

"Canaan Valley BBQ is killing it! Outstanding ribs, pulled pork and BBQ chicken! Super-fast service too."
-Daniel M.

"Excellent food, down to earth atmosphere, and, added bonus, Matt, the proprietor, is one of the kindest, most genuine people you'll ever meet. Highly recommend!"
-Shawn M.

"Fast friendly service and awesome BBQ! Child-friendly."
-Christine K.

"Very good food. Keep up the good work. Can't wait to stop back in and try something else."
-Dustin M.

"Very good food and good service. Recommend it."
-Kim B.
The Wings Were Awesome

"Had some wings and they were awesome. My buddy had some ribs and they were to die for. Glad the valley has some good food selection besides pizza! Child-friendly  ·  Casual"
-Brandyn H.

"Friendly staff, delicious food!"
-Claudia S.

"Absolutely delicious BBQ! The wings are amazing and we can't wait to try more. The remodel of the restaurant space is remarkable and the openness of the floor plan is so inviting! I believe we have found our new favorite BBQ, there is no comparison!"
-Patricia T.

"Seriously awesome BBQ with great Stumptown brew on tap. Fast, friendly service."
-Sharon K.

"I had the beef brisket with friends and we all enjoyed our dinner on a Sunday night. The format is casual dining. Order at the counter, sit down and they bring the food to you. There is also a full bar. And importantly for the CV vacation rental market — they offer take out. Great place!😀😀😀 Stylish interior  ·  Great food  ·  Child-friendly"
-Pete J.
No Frills, Amazing Food, and a Smile Wherever You Look

"New to the Canaan Valley area. A must have for lunch or dinner. No frills, plenty of amazing food and a smile wherever you look."
-Jean B.

"Best wings I have ever had, and we love wings"
-Karen M.

"REALLY good stuff going on here. So refreshing to have a great true BBQ option in Tucker County. Fast service, fresh food, clean/stylish dining room. We will be back soon and look for this place to do big things!! Yum!"
-Nick A.

"Huge portions, great taste, very friendly!!"
-Deborah L.

"Great BBQ, service, and atmosphere! The smoked wings are AMAZING  🤤  everything is super tasty with a wonderful smoky flavor. Go eat there!"
-Hannah S.

"Had some leftover pizza from last night. I wanted some wings. Honestly, I am a wing guy/fan and the smoked wings from CVBBQ were AMAZING! Got 10 but 5 had me full. They were like KFC drumsticks    Highly recommend them."
-Todd E.
The Pulled Pork Was Awesome

"My wife and I were there on Saturday the 1st of November . We got the pulled pork it was Awesome. We met the owner. Very nice guy, Matt. We had a great waitress (sorry can't remember her name but she rocked). We will be back. It's only 2 hours away."
-Andy S.

"The half chicken was perfect and the BBQ sauce gets an A+. My kids could probably clean them out of cornbread. Well done Matt we are excited to come back."
-Casey K.

"We checked this place out last night and the BBQ was amazing! We will definitely be back!"
-Samantha K.

"Our family all enjoyed our orders, great quality BBQ, look forward to this being in regular rotation for our busy family!"
-Maggie H.
Ribs Had a Good Taste Before Any Sauce Was Added

"The ribs were awesome and had good taste before any sauce was added."
-Debbie G.

"Great new addition to the Valley. Pork and chicken were on point!"
-Doug D.

"I had the brisket and my in-laws has the pulled pork, everything was awesome and the service was great, definitely will come here again."
-Dave I.
Canaan Valley BBQ in the Media
Canaan Valley BBQ was featured as a Restaurant Road Trip Suggestion on Channel 12 WBOY. Check it out!
Try Our Signature Southern-Style BBQ!
Canaan Valley BBQ features authentic salt-seasoned barbecue smoked low and slow for a mouthwatering Southern flavor we think you're going to love. Enjoy the signature flavor of our barbecue chicken, pulled pork, brisket, and baby-back ribs along with your choice of a fresh house-made side, and your favorite local craft beer, wine, or a specialty drink from our full bar!