Canaan Valley BBQ
When you approach Canaan Valley BBQ, the first thing you're likely to notice is the savory-sweet smell of our sultry all-wood smoke that enrobes our premium meats.
This is the same irresistibly mouth-watering aroma that has tempted taste buds for millennia. In fact, meat had long been smoked by Native Americans in Canaan Valley's own Smoke Hole Caverns. 

Here, we are passionate about serving the very best fresh meats, adorned only with the elements of
SALT, WATER, AND FIRE
cooked low and slow to highlight the full natural flavors of the meat itself. The result is a traditional southern barbecue that we're quite proud to call our own – and share with you.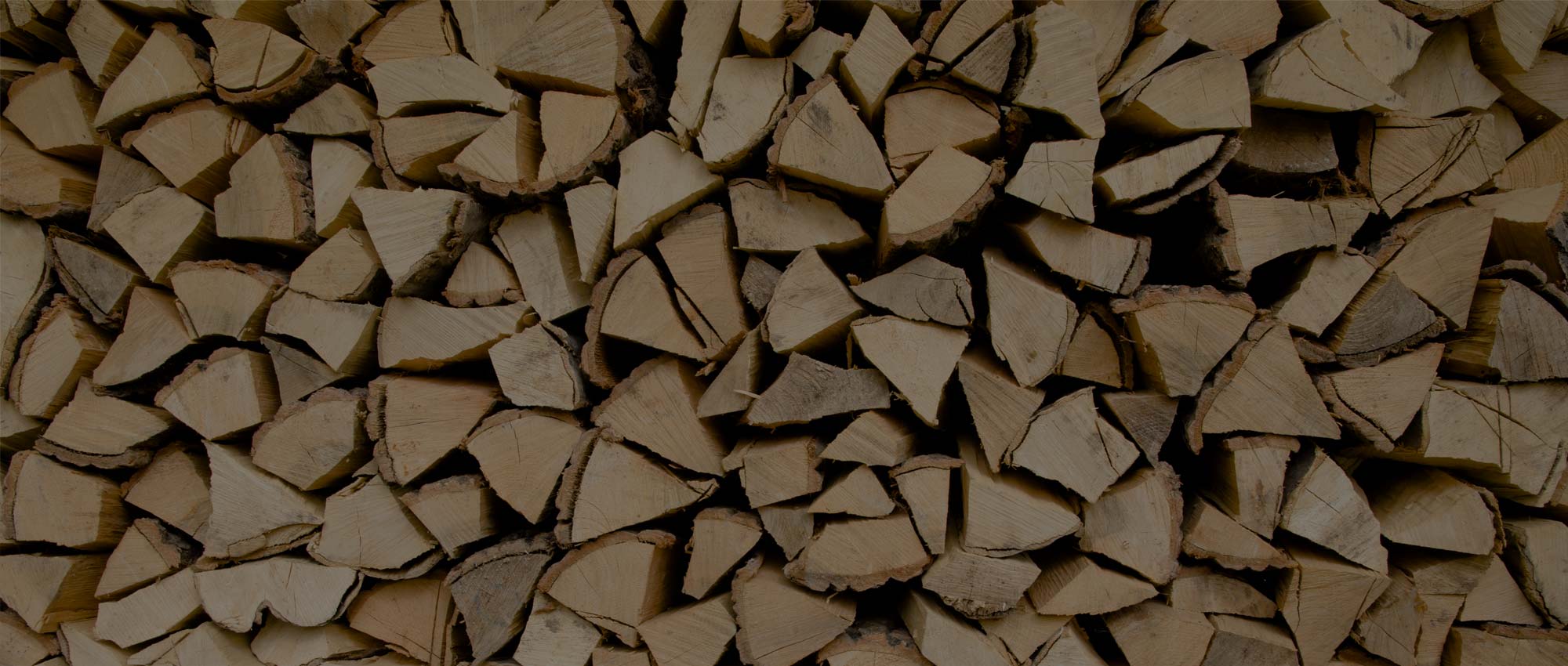 Our Meats
At Canaan Valley BBQ, our meats are salted, soaked, and smoked low and slow with a select mix of fine quality hardwoods to tender, juicy perfection. We bring out the natural flavors held within pork, chicken, ribs, and brisket to bring you a traditional-style, authentic barbecue with varied textures as succulent and intriguing as the taste.
This is real southern barbecue.
Our Restaurant
Canaan Valley BBQ is located in a quiet country setting in the heart of Canaan Valley just outside Canaan Valley National Wildlife Refuge and east of Cooper Knob. We're centrally located between Charlotte, Pittsburgh, Columbus, and D.C., and within driving distance of several local attractions, including Canaan Valley Resort, Blackwater Resort, White Grass Ski Touring Center, Timberline Resort, and The Dolly Sods Wilderness. Our staff is friendly and we offer an atmosphere that is warm, fun, and inviting. We welcome skiers, hikers, and adventurers visiting the area.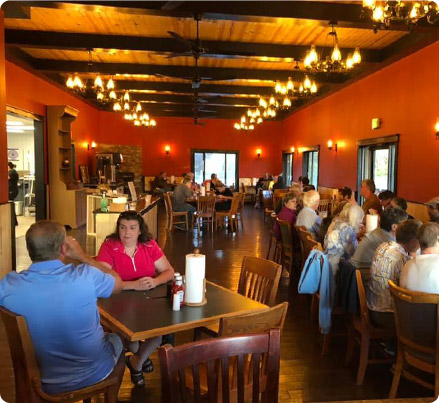 Indoor Dining
Canaan Valley BBQ has been completely renovated with the comfort of our guests in mind. The restaurant features a full bar, indoor dining room, and seasonal open-air dining. Open and airy, our intimate indoor dining area has a casual, welcoming ale house-like atmosphere with colonial-style lighting and elements that hearken back to the early frontier days of Canaan Valley. The hall features tongue-and-groove beamed ceilings of knotty pine with dark beans that reflect the deep hue of the hardwood floors. Fresh granite was selected to coordinate with the flooring, and crisp black trim was brought in to tie it all together. Two fireplaces flank the dining hall to provide seasonal comfort. We're pleased with the results and hope you find our dining hall to be a comfortable and pleasant place to enjoy your meal.
Outdoor Dining
Al fresca (outdoor) dining is available, weather permitting, on our large outdoor patio. This area includes tables, chairs, and a fire feature for the comfort of our guests. It's a great space to dine or enjoy casual conversation after your meal.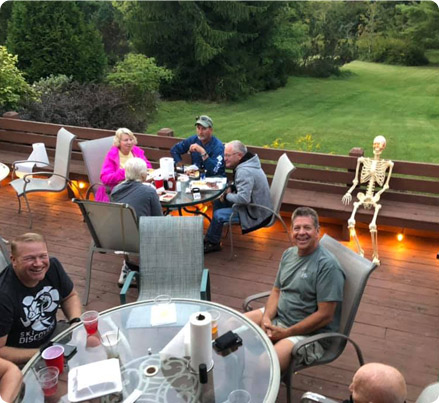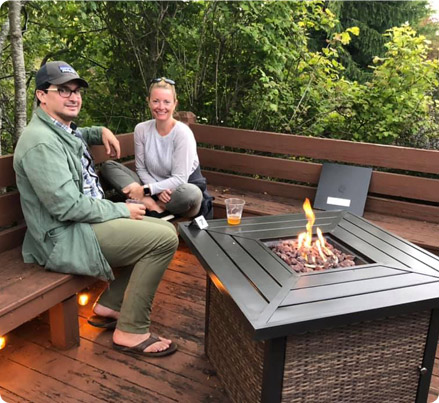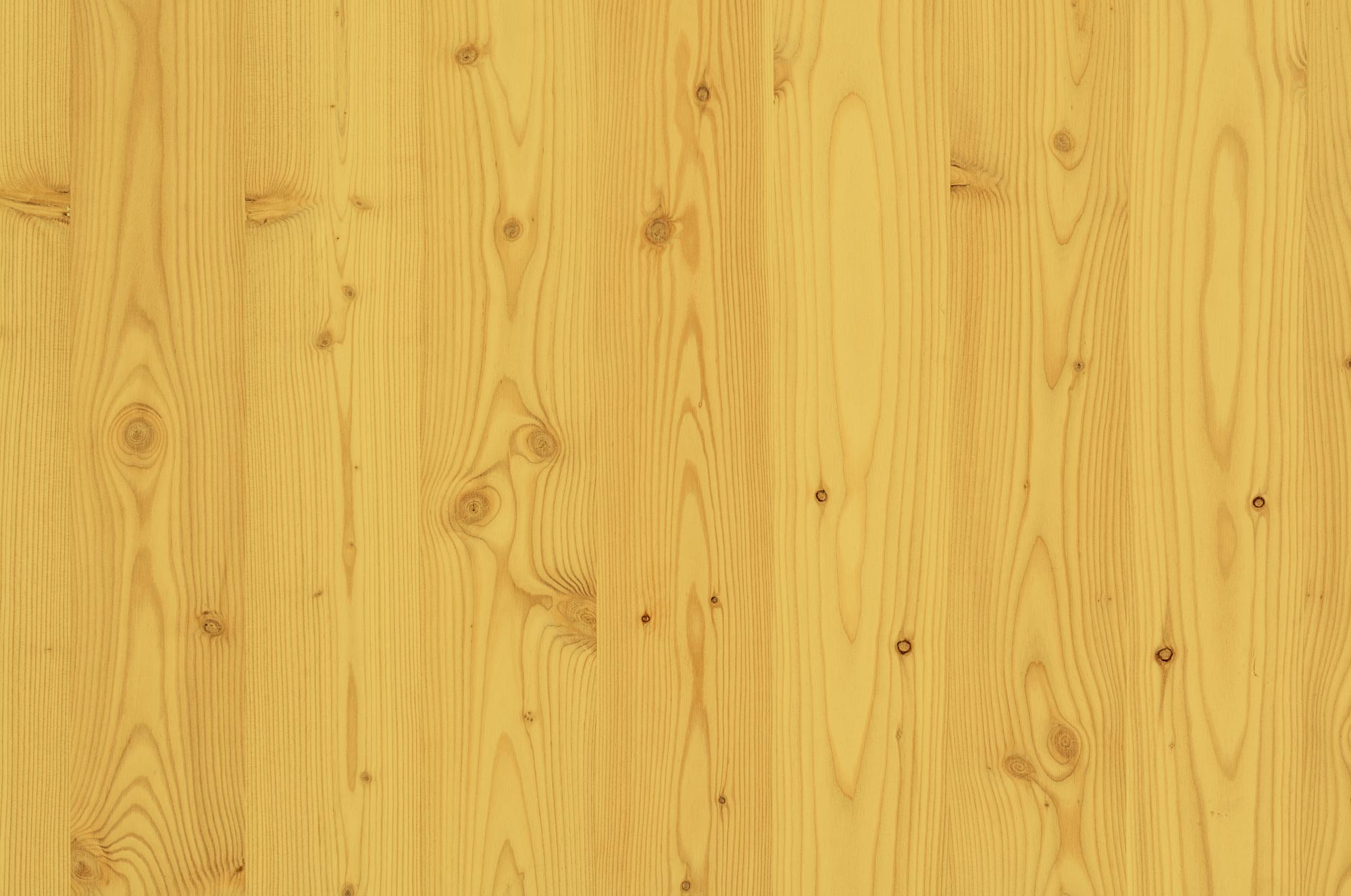 Ordering
Our menu is available for dine in and carry out. Please place and pay for all orders at the counter, and take a number. We will bring your food to your table if dining in, or call your number when your carry out order is ready.